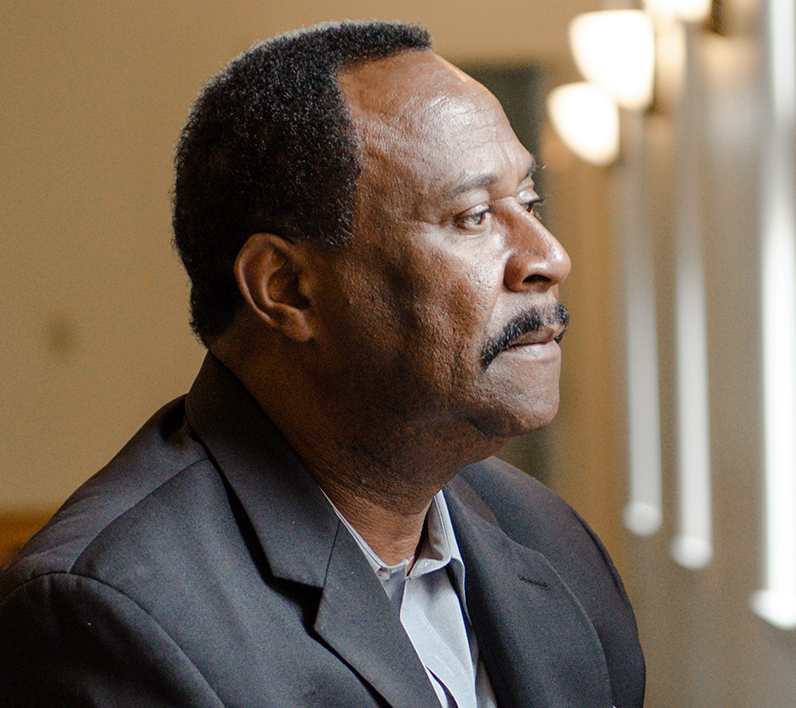 Rev. Ben Curtis
Growing up in the Lord
Rev. Ben Curtis Jr. was born in Tallahassee Mississippi and was raised on the west side of Chicago in the Henry Horner Projects.
Rev. Curtis attended Sunday School at the Chicago Gospel Mission where, at age 10, he accepted Jesus Christ as his Lord and Savior. He became part of a group called the "Scripture Kids" lead by Ed Erickson, where he was one of the first children to learn over 300 verses. After Mr. Erickson's retirement Rev. Curtis became director and continued traveling to many parts of the country including Michigan, Indiana, Ohio and Texas to spread the Word of God. He did this for 29 years.
In his walk of faith Rev. Curtis continued to be obedient to God. His journey led him to be under Godly leaders that helped him to pray first, aim high and stay focused. Rev. Curtis became an ordained Baptist Minister on March 8, 1987 under the pastorage of Pastor Carl Hopson. Rev. Curtis furthered his education at the Malcolm X Moody Bible College and the Chicago Baptist Institute.
Prior to uniting with Peoples Community Church Rev. Curtis was pastor of the New Beginnings Bible Church. The majority of his congregation followed him to PCC. Rev. Curtis continues his spiritual journey under the guidance and direction of the Holy Spirit, with much prayer and love for Christ. He also continues to hold firmly to his favorite verses Joshua 1:8, Jeremiah 17:7 and I John 4:4. Rev Curtis has realized that ministry is like a marathon, it's not how you start but how you finish. He's a servant who cares for other with tremendous respect for all he meets and Christ is at the center of his life.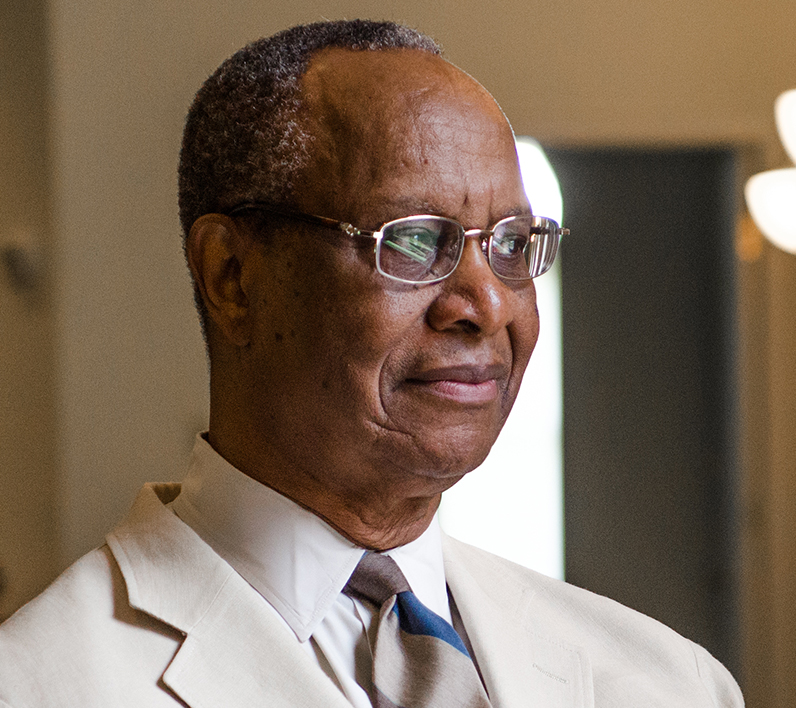 Rev. Robert Gay
In addition to serving as an Associate Minister, Rev. Gay is Sunday School Superintendent and an Adult Class Sunday School Teacher. Prior to uniting with Peoples Community Church, over the years he served as Deacon, Director of Missions, Trustee, and Sunday School Teacher in his former Church.
Prior to entering Ministry full time, Rev. Gay spent over 35 years in corporate administrative and technical positions. After retiring, he was appointed Missionary by the North American Mission Board of the SBC assigned to the Chicago Metropolitan Baptist Association—where he served almost ten years as Director of African American Church Extension/Services, and as the Association's Business Administrator. Rev. Gay is ordained as a Gospel Minister.
Rev. Gay and his wife Beatrice have two sons, and a number of grandchildren and great- grandchildren. He has a B.S. in Engineering, Hampton University', VA, an MBA, Lake Forest Graduate School, IL (with extended study at Keeble College, Oxford University), and completed Church Business Administration Certification Seminars at Candler School of Theology—Emory University, and Southwestern Baptist Theological Seminary.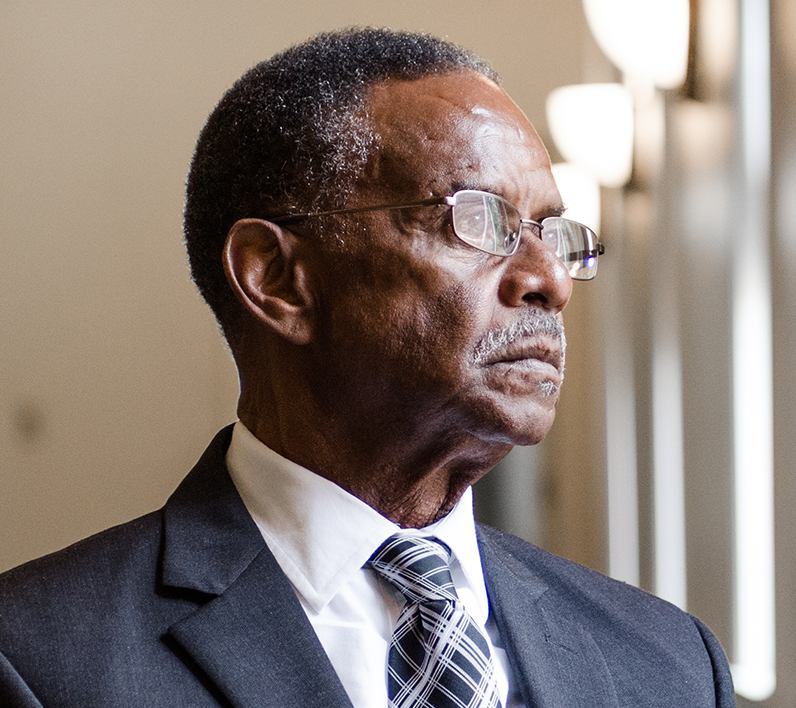 Rev. Clarence Jones
Reverend Clarence Eugene Jones obeyed the call of God to become a Minister of the Gospel. He enrolled in Moody Bible Institute to further his study of the Word of the Lord. Rev. Jones subsequently was licensed to preach on May 3, 1987 at Unity Fellowship Baptist Church under the leadership of Pastor Charles B. Williams. Continuing his studies at Moody Bible Institute, and while a member of the Greater Garfield Baptist Church, Rev. Jones became an ordained Baptist Minister on March 6, 1993, under the pastorate of Rev. George Henderson. Presently Rev. Jones is serving the Lord here at Peoples Community Church as part of the Ministerial staff, and is very active in Sunday School and the Men's Cell Group.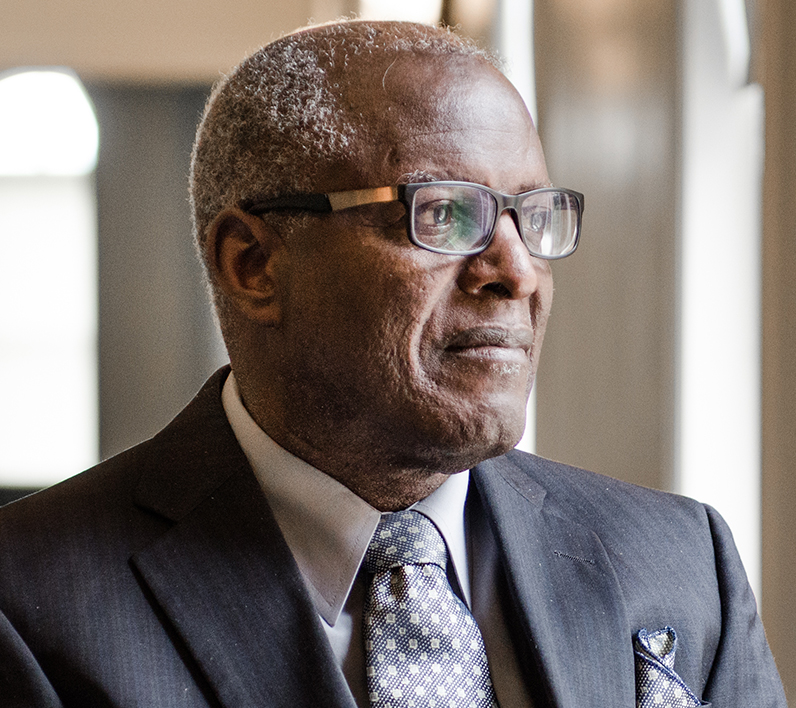 Rev. Harvey Smith
Rev. Smith received his call to ministry after retiring from the Department of Defense in Jan 2004. At the age of 58, he enrolled at Northern Baptist Seminary in March of 2004 and graduated in June 2008. He was licensed and ordained at Bethel Green Family Worship Center in Chicago, where he served as Assistant Minister and Superintendent of Christian Education.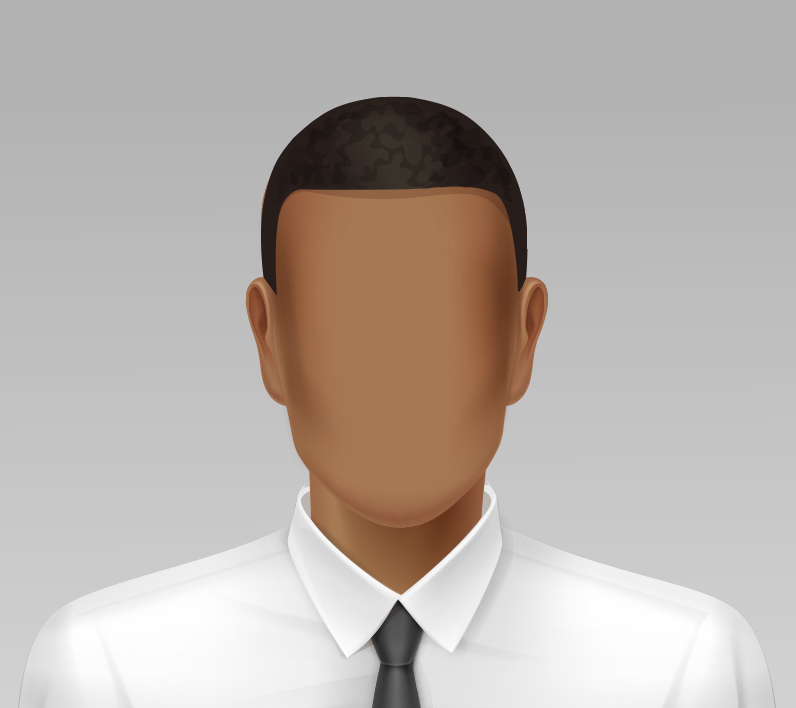 Rev. Eddie J.O. Smith, Sr.
Reverend Eddie J.O. Smith, Sr. was born and raised in Chicago. From an early age, he has been a dedicated servant of the Lord. This service began at the church his Grandfather founded and pastored in the North Lawndale area of Chicago. He has served in every capacity of the church from the cleaning committee to the music ministry. At the age of seventeen, he accepted his call to preach the Gospel of Jesus Christ. He received his Certificate of License to preach the Gospel in December 1998. In July 2003, he received his Certificate of Ordination. He now has been preaching the Gospel of Jesus Christ more than half of his life. Rev. Smith holds a Bachelor of Arts degree from DePaul University in Chicago, and is currently completing the Master of Divinity degree program with an emphasis in New Testament studies at Northern Baptist Theological Seminary in Lombard, Illinois. He has also studied Biblical Geography and History at Jerusalem University College in Jerusalem, Israel.