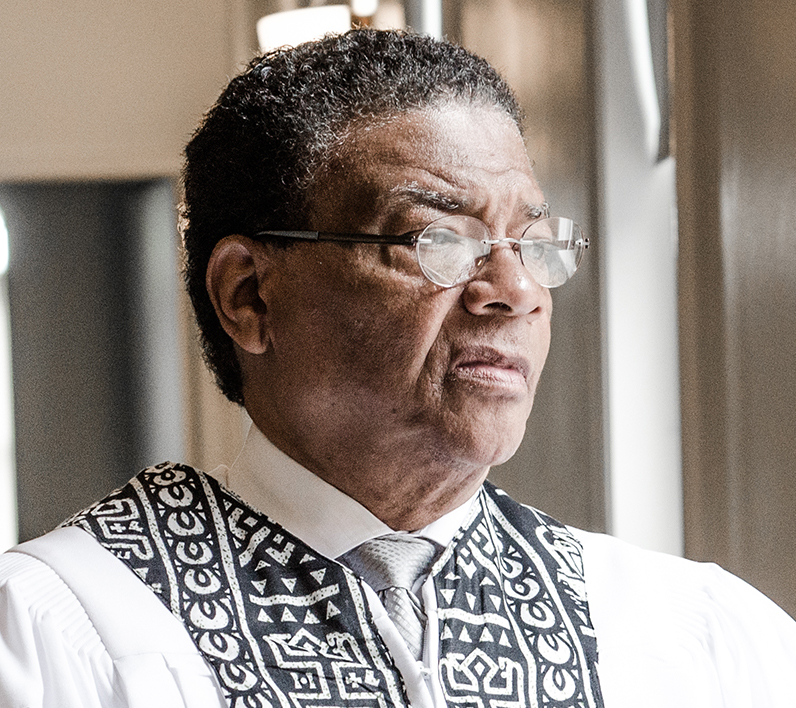 Dr. James E. Shannon
Dr. Shannon has been married to his wife, Evelyn for over 45 years. They have 2 adorable adult children, Jarius  and Ashley . Jarius is currently attending College of Dupage (COD) and Ashley is attending Illinois State University (ISU).  Dr. Shannon has been involved in church leadership for over 30 years. He has served as Director of Pastoral Care and Counseling for over 15 years at Broadview Baptist. He has been a Bible school teacher for over 30 years and a professor at Chicago Baptist Institute.  Dr. Shannon served on the ministerial staff at First Baptist Church of Melrose Park, Il under the pastorage of Pastor Harry McNelty.  At Broadview Baptist Church of Broadview, Il Dr. Shannon was under the pastorage of Clarence W. Hopson.  
Dr. Shannon accepted his calling into the ministry in 1986.  His gift of preaching made it possible for him to preach at many churches in the Chicago Metropolitan area and across America.
Developed Ministries:
Christian Marriage
Substance Abuse Recovery
Divorce Recovery
Mentoring
Pre-Marriage Counseling
Grief Recovery
Adoption